Italo Campanini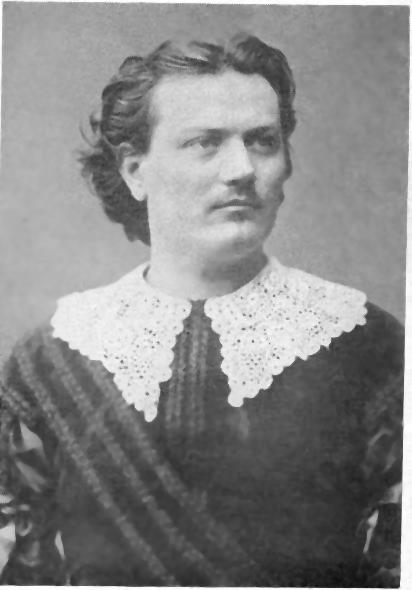 I wish to thank Tom Silverbörg for the picture.

Lohengrin

Repertory


Lucrezia Borgia-Parma, Regio, 18 June 1864
La sonnambula-Parma, Regio, 6 February 1864
Lucia di Lammermoor-Madrid, de la Zarzuela, 18 December 1869
Il barbiere di Siviglia-Madrid, de la Zarzuela, 9 February 1870
L'elisir d'amore-Madrid, de la Zarzuela, 21 February 1870
Faust-Lisboa, S. Carlos, 8 March 1870
Martha-Lisboa, S. Carlos, March 1870
Rigoletto-Cento, Comunale, August 1870
Don Giovanni-Milano, Scala, 7 March 1871
L'ebrea-Ancona, delle Muse, 27 April 1871
Elena da Feltre-Ancona, delle Muse, May 1871
Ruy Blas-Ancona, delle Muse, May 1871
La favorita-Vicenza, Eretenio, 4 August 1871
Lohengrin-Bologna, Comunale, 1 November 1871
I vespri siciliani-Roma, Apollo, 27 January 1872
Virginia- Roma, Apollo, 20 March 1872
Il trovatore-London, Drury Lane, 4 June 1872
La traviata-London, Drury Lane, 13 July 1972
Gli ugonotti-Dublin, Royal, 14 October 1872
Viola Pisani-Milano, Scala, 8 April 1873
Il viandante-Milano, Milanese, 17 April 1873
Ernani-New York, Academy of Music, 17 October 1873
Aida-New York, Academy of music, 26 November 1873
Il talismano-Glasgow, royal, 28 October 1874
Norma-Bristol, Royal, 9 December 1874
Mefistofele-Bologna, Comunale, 4 October 1875
Ettore Fieramosca-Bologna, Comunale, 6 November 1875
Luce-Bologna, Comunale, 26 November 1875
Dolores-Roma, Apollo, 27 January 1876
Romeo e Giulietta (Marchetti)-Roma, Apollo, 10 April 1876
I puritani-Trieste, Comunale, 21 October 1876
Roberto il diavolo-Bilbao, Viejo, 6 May 1877
Un ballo in maschera-Saint Petersburg, Imperial, November 1877
Niccolò de Lapi-Saint Petersburg, Imperial, 6 December 1877
Don Pasquale-Saint Petersburg, Imperial, 18 December 1877
Mignon-Moscow, Bolshoi, 8 February 1878
Tannhäuser-Moscow, Bolshoi, 24 February 1878
L'africana-Wien, Hofoper, 15 April 1878
Carmen-London, Her Majesty's, 22 June 1878
Linda di Chamounix-New York, Academy of Music, 29 October 1879
La forza del destino-New York, Academy of Music, 23 March 1880
The tower of Babel-Cincinnati, Music Hall, 20 May 1880
Guglielmo Tell-Cincinnati, Music Hall, 16 February 1882
La Gioconda-Cincinnati, Music Hall, 14 February 1884
Roméo et Juliette-Philadelphia, Academy of Music, 16 April 1884
Otello-New York, Academy of Music, 20 April 1888
La damnation de Faust-London, Albert Hall, 13 November 1894

Campanini could have sung all the following operas earlier: Un ballo in maschera, Lucia di Lammermoor, Linda di Chamounix, Il barbiere di Siviglia, Ernani, Il trovatore, and the following operas for only one season: I Lombardi, Beatrice di Tenda, La muta di Portici, when he was the first tenor at the Teatrul Italian in Iasi during the 1866 spring season. It is also possible for Campanini to have sung the following operas earlier: La traviata, Roberto il diavolo, and the following opera for only one season: L'ebreo, when he was the first tenor at the Teatro Italiano in Taganrog.

Reference: Chronology by Tom Kaufman from the book by Gaspare Nello Vetro Italo Campanini, il primo Lohengrin, Il cavaliere azzurro, Parma 1 January 2001.

I wish to thank Fred Day for the picture

Repertory, according to contemporary newspapers


Carmen
I Lombardi
Faust
Don Giovanni
Lucrezia Borgia
Lohengrin
L'ebrea
I vespri siciliani
La favorita
Il trovatore
I puritani
Gli ugonotti
Aida
Ruy Blas
Tannhäuser
Lucia di Lammermoor
Roméo et Juliette
L'africana
La traviata
Martha
Linda di Chamounix
Il barbiere di Siviglia
La sonnambula
Ruy Blas

From "La musica popolare", 1 June 1882 and "Il mondo artistico" 1879

Il tenore Campanini a Vienna

Deutsche Zeitung The suave voice of the tenor Campanini, product of the best singing school, was fully appreciated in the part of Manrico. During the aria of the third act, this talented artist sang for the first time a do di petto with the greatest ease, and without any effort. The enthusiasm of the public was so great that he was called numerous times before the curtain.

Deutsche Zeitung Signor Campanini was a distinguished Almaviva not only as actor but also as a coloratura singer.

Taken from Il trovatore, 14 April 1878

This talented artist died in villa in Corcagnano, near Parma. During a quarter of a century this artist delighted the publics of the most important theaters in the world. Endowed with exceptional vocal means, student of Francesco Lamperti, he was among the best artists if his time. He was the first one to sing Lohengrin in Italy. (...) He sang several times at La Scala always with unqualified success. He sang in the main theaters of following cities: Madrid, Lisbon, Barcelona, St Petersburg, London, and Moscow. During the zenith of his career, he sang in North America, where he remained for several years. In New York, he was called the Ideal Tenor and was received by the high society. (...) He leaves a spouse, that was with him during all his peregrinations, and two brothers. The younger one is the famous conductor Cleofonte, who just learn the news upon his return from Chile. We send our condolences to all for the loss of this talented artist and dear friend.

Newspaper clip dated in ink 21 November 1896, but no mention of the newspaper name.

Alleged discography


Bettini cylinders


Faust: Salve, dimora
Il barbiere di Siviglia: Ecco ridente in cielo
Otello: Dio mi potevi
Otello: Nium mi tema
Aida: Celeste Aida
Otello: Esultate

The numbers are just here for ordering purpose, and do not represent actual numbers.
Edward J. Smith claimed he saw number 1 through 5 at the New York home of Charles Schwab (1862-1939) in 1935 and listened to two of them.
Rosa Raisa reported she saw number 6 at the Salsomaggiore home of Cleofonte and Eva Campanini.
Smith was known as a great inventor of never seen records, however the claim of Rosa Raisa makes this possibility viable in my opinion.