Paul Potts
born 13 October 1970 Bristol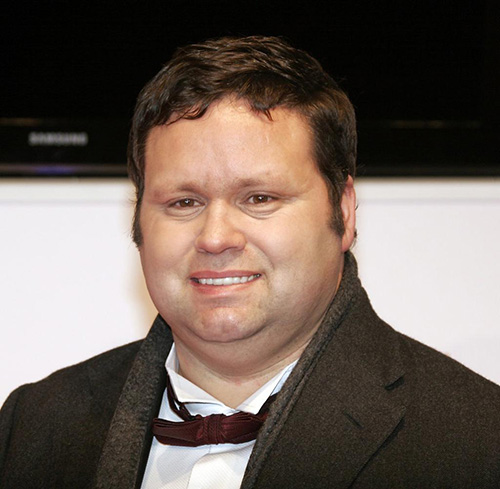 Potts used to be a salesman, and a local politician in Bristol. He had a huge love for opera, which was, however, not huge enough to prevent him from singing in amateur performances with the Bath Opera and the Southgate Opera: Don Carlo, Don Ottavio, Radames, and Puccini's des Grieux, some of which were even broadcast.
His most momentous decision was to participate in a TV show called "Britain's got talent" in 2007. As if to disprove the show's title, the TV spectators awarded Potts the first prize, for his renditions of Con te partirò and, particularly, Nessun dorma. Many people must ever since have mused what the big difference between opera and pop music is supposed to be, and actually, there is none if the singer is Potts.
Anyway, he became a star in concerts and on CD, not just in Britain and not just for the moment – actually, he embarked on an international "popera" career not unlike Bocelli's (although even Bocelli is kind of an Escalaïs as compared to Paul Potts). The internet crowd takes Potts for one of the foremost opera singers of his or perhaps of all times... just read the comments to any of his (numerous) Youtube videos. And in summer 2016, he actually sang opera on stage in two open air festivals: Cavaradossi at Chiswick House, London, and Steuermann in Szeged, Hungary.
In RA format