Gerd Brenneis
3 January 1930 Nienhagen – 13 March 2003 Güstrow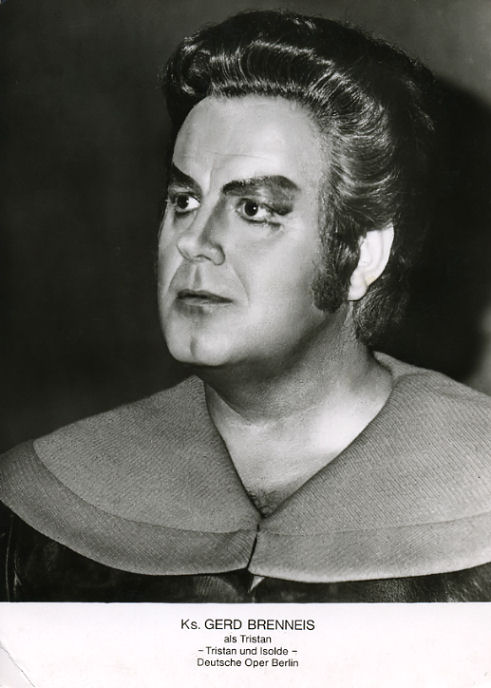 He studied at the opera studio of the Berlin State Opera, where he began as a chorister. In 1959, he made his debut as a soloist in Essen, in the tiny role of Don Curzio in Nozze di Figaro. In Essen, he sang also his first main part, Albert Herring.
In 1961, he became a member of the Augsburg theater, where he remained until 1972; from 1970, he sang also at the Deutsche Oper am Rhein (Düsseldorf and Duisburg), 1972–77 in Hamburg, 1974–96 at the Deutsche Oper Berlin, 1975–77 in Stuttgart, 1976–85 at the Vienna State Opera; further guest appearances took him to La Scala (1975), Ciudad de Mexico (1981), Barcelona, New Orleans, Tokyo and so on, and from 1976 to 1981, he sang regularly at the Met. 1973 and 1974, he starred at the Bayreuth Festival.
Already in Augsburg, he had developed into a heldentenor; his roles were Lohengrin, Parsifal, Grigorij, Max, Florestan, Kaiser (Die Frau ohne Schatten), Stolzing, Tristan and the like.
He continued his career until the mid-1990s.
Reference and picture source: Isoldes Liebestod
In RA format
In RA format