Karl Jöken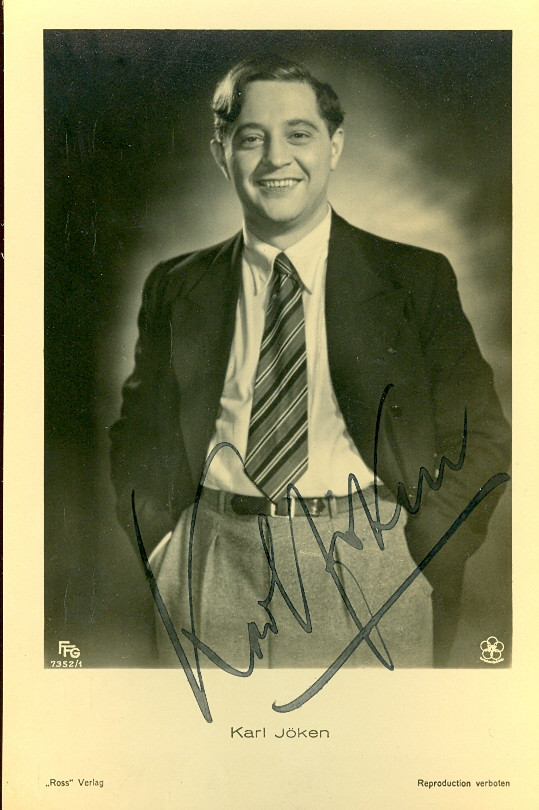 A capable tenor! Born November 3rd, 1893 in Krefeld, he made his debut as Manrico in his home town in 1918, without having studied! 1920–23, he sang in Freiburg, 1923–30 at the Berlin Staatsoper; he always mixed main roles (Pinkerton, Rodolfo, Cavaradossi, Eisenstein, Tamino) and comprimario parts (David, Mime, Pedrillo, Don Basilio in Nozze di Figaro, Don Curzio). 1931/32 at the Teatro Colón in Buenos Aires as a comprimario. From 1933, he had huge success as an operetta tenor, and in 1934, he left the opera stage for good and would now perform exclusively in operetta – before and during WWII in Berlin, at the Theater des Westens (whose director he was for a while) and at the Theater des Volkes; and after the war in Hamburg, at the Volkstheater and the Operettentheater. He also appeared in films. He retired only in 1956 and died on April 7th, 1971 in Hamburg.
In RA format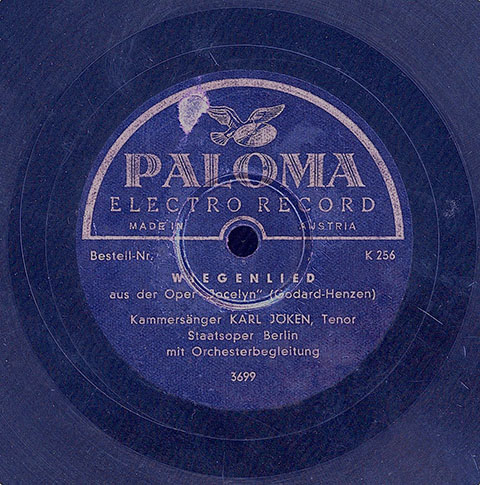 I wish to thank Tom Silverbörg for the recording (Vogelhändler).
I wish to thank Anton Bieber for the recording and label scan (Jocelyn).
Picture source