Hans Tänzler
23 September 1879 Berlin – 25 September 1953 Berlin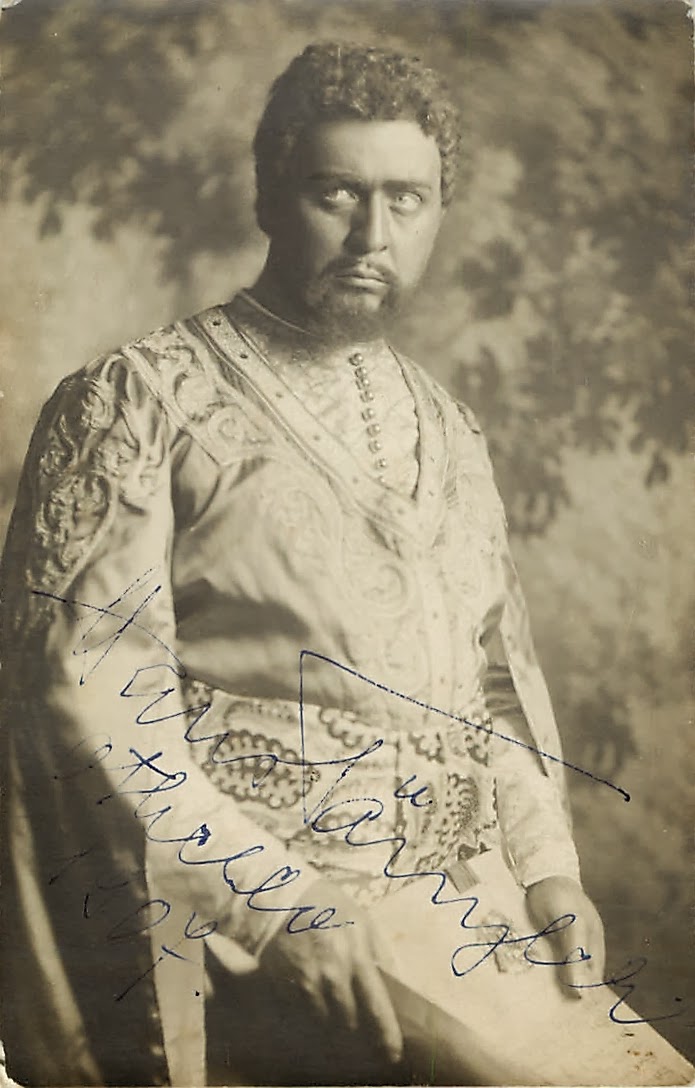 The son of a wine merchant, he first trained the same trade in various European countries, and at age 19, on his father's death, took over the wine business. He kept it when he started studying architecture, then voice in Berlin. He began in Cologne in 1901 (debut role: Lyonel), but was not satisfied and restudied with another teacher. 1903–05, he resumed his career in Gdańsk/Danzig, then he was in Elberfeld and Graz for one season each; only when he got a contract at the important Karlsruhe opera in 1907, he devolved his wine trade to a managing director. He was able to sing heldentenor parts without having a baritonal, heavy voice; vocally, he was more considered a belcanto singer at his time, but with his musical intelligence, he impressed particularly also in Wagner. He divided audiences and critics, but his success was considerable enough to arouse broad interest. That resulted in guest appearances at many important German theaters (Munich, Berlin Hofoper, Hamburg, Frankfurt, Dresden), but also abroad (Staatsoper Vienna, Budapest, Prague, Warsaw, and in 1912 at the Paris Opéra as Tristan).
He left Karlruhe in 1909, having been offered a preliminary contract by the Munich Court Opera; but Heinrich Knote, the first Munich heldentenor, fought his engagement tooth and nail, and eventually, Tänzler's contract was cancelled. He received an indemnification of 20,000 gold mark, which was a whole lot of money. (Rumour had it that Knote paid the indemnification from his own pocket, just so as to prevent his competitor's engagement.) Another envisioned contract with a new opera company that Angelo Neumann was forming in Berlin was frustrated by Neumann's death, which meant the end of the project. So Tänzler returned to Karlsruhe, but fell from grace with the Karlsruhe public that didn't forgive his desire to leave. In 1912, his association with the Karlsruhe opera ended, and he went to Spain and Italy for two years, singing Wagner in Italian. Back to Germany in 1914, Karlsruhe was no longer interested in his services, and he accepted a contract at a much lesser theater, in Braunschweig (1915–18).
After WWI, he quit the stage and emigrated to the USA, where he taught voice in Los Angeles and San Diego. 1929–31, he made a comeback with the touring German Opera Company and was once more successful in Wagner.
He tried hard to instigate the construction of an opera theater in Los Angeles, and even designed the prospective building himself. It came to nothing, and he returned to Germany in 1936, teaching voice in Berlin.
I would like to thank Vladimir Efimenko for the recording.
Reference: Einhard Luther, So viel der Helden. Biographie eines Stimmfaches, Teil 3: Wagnertenöre der Kaiserzeit (1871–1918), Berlin 2006
Picture source