Gastone Limarilli
29 May 1927 Nervesa della Battaglia – 30 June 1998 Caerano di San Marco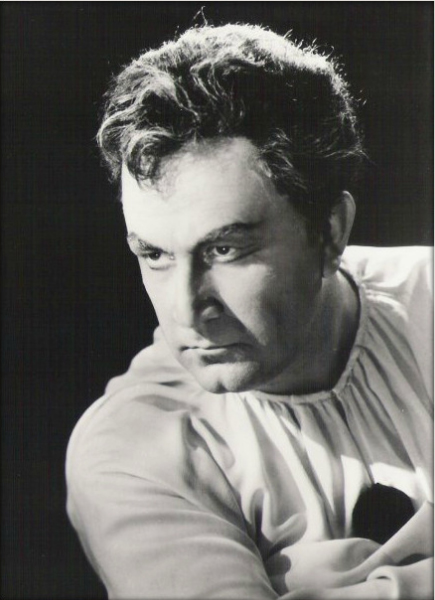 In RA format
| | |
| --- | --- |
| Gastone Limarilli sings | Turandot: Nessun dorma, lesson with Arturo Melocchi |
In RA format

In RA format

In RA format

Originally a photographer, he studied voice at the Conservatorio Benedetto Marcello in Venice; dissatisfied with the results, he asked Mario Del Monaco (who was to become his close personal friend) for advice, and Del Monaco referred him to his own teacher, Arturo Melocchi. Limarilli's muscular, ringing voice became the epitome of the Melocchi school of singing, which is funny because Melocchi himself tried to steer him towards the lyrical repertory; Limarilli did not oblige.

He made his debut in late 1955 in Sesto San Giovanni as Pinkerton. The following year, he made his debuts at two minor Milano theaters, the Alba and the Nuovo. Before long, he made an excellent career throughout Italy: at the Massimo in Palermo (debut: 1958 as Canio), in Florence (debut at the Teatro della Pergola in 1959 as Arrigo in La battaglia di Legnano), at La Scala (debut: 1959 as Ippolito in Pizzetti's Fedra), in Parma (debut: 1963 as Ernani), at the summer festivals in Verona (1960–65) and Macerata (1970), Trieste, Bari, Naples, Bologna, and particularly in Venice (many appearances from 1962 to 1974) and in Rome, where he was a fixture both at the Teatro dell'Opera and at the Terme di Caracalla from 1959 to 1975. Abroad, he sang at Covent Garden, the Vienna Staatsoper, in Monte Carlo, Nice and Tokyo. This good career notwithstanding, he was usually seen as a Del Monaco epigone. In his repertory, the standard spinto roles figured prominently (Canio, Calaf, José, Dick Johnson, Puccini's des Grieux, Manrico, Radames, Alvaro, Turiddu, Loris, Chénier), but he also sang a great many unusual roles: Foresto, Stiffelio, Hagenbach, Maurizio, Giannetto (La cena delle beffe), Andrej Khovanskij, Iago (in Rossini's Otello), Antenore (Zelmira), Paolo il bello (Francesca da Rimini)...

He retired in the mid-1970s. Struck by an incurable disease, he committed suicide at age 62.

Reference 1 and picture source, reference 2: Kutsch & Riemens, reference 3, reference 4

Repertory


Otello (by Rossini)
I vespri siciliani
La battaglia di Legnano
Zelmira
Attila
Stiffelio
Khovanshchina
Boris Godunov
Fedra
I Shardana (by Porrino)
Aida
Andrea Chénier
Il trovatore
Turandot
La fanciulla del West
Manon Lescaut
Madama Butterfly
Il tabarro
Norma
Fedora
Francesca da Rimini
L'arlesiana
La bohème (by Leoncavallo)
Don Sebastiano
I Capuleti e i Montecchi
Linda di Chamounix
Cavalleria rusticana
Carmen
Werther
La Gioconda
La Wally
Sansone e Dalila
Adriana Lecouvreur

I wish to thank Tom Silverbörg for the recording (I masnadieri).
The quite sensational Turandot recording was provided by Claude Ribou.
I wish to thank Rafael Vázquez for the recording (Trovatore).
Reference: Liner notes to CD 98407 issued by Phoenix Classics, 1998: Canzone; Arie d'opera.
I wish to thank Andrey Rizhov for additional information.