Björn Talén
Carmen, Berlin, Städtische Oper, 1932. Note that Rosalind von Schirach (that performance's Micaela) was the sister of Baldur von Schirach, the Nazi Gauleiter of Vienna.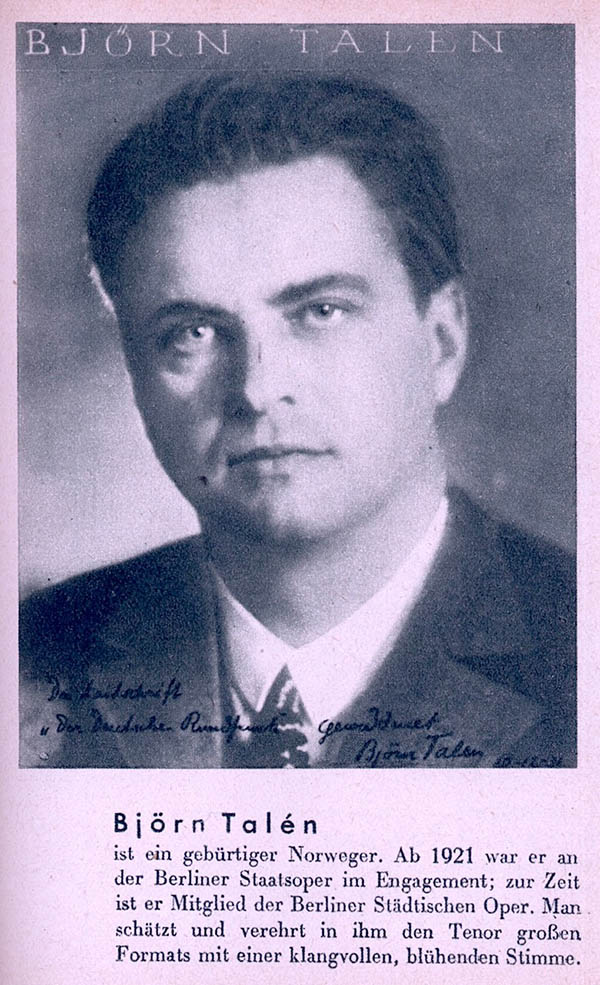 from: Künstler am Rundfunk. Ein Taschenalbum der Zeitschrift Der deutsche Rundfunk, Berlin 1932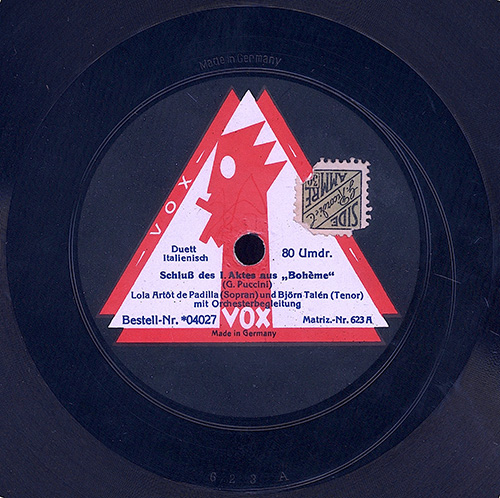 In RA format
Björn Talén, born November 8th, 1890, in Oslo (then Christiania); died July 12th, 1947. Was first an officer in the Norvegian army, but soon began studying voice, first in Norway, then in Italy. His debut took place in 1915 in Oslo; he spent his first years singing in Norway. In 1922, he became a member of the Berlin Staatsoper, 1928 of the Städtische Oper Berlin. He had a reputation for being difficult to work with. Returned to Norway in 1932.
Many thanks to Anton Bieber for the Traviata and Meistersinger recordings and label scans, as well as for the Künstler am Rundfunk scan.
I wish to thank Daniele Godor for the broadside.