Janez Lotrič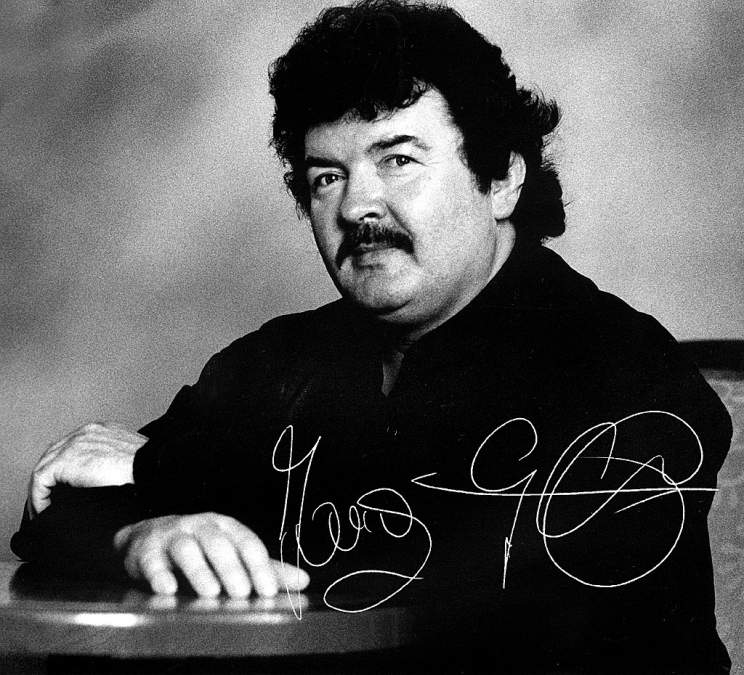 I heard Lotrič often, at the Vienna Staatsoper and also in Graz, and he was always a hit-and-miss experience: he could be great, with a shining upper register (I remember a Cavalleria in Vienna, a Tosca, a Trovatore, Ariadne auf Naxos, among others), or – regularly, though! – completely indisposed; on those evenings, the voice was ill-placed and would never open up, but remain hoarse and strained (I remember another Cavalleria, plus Pagliacci, in Graz this time, or a Bohème in Graz, as well). All in all, he was sure underestimated since he was clearly one of the better singers of his generation (born 26 July 1953 in Železniki, Slovenia), but it's also obvious why his career was just good and not great: he was simply too unreliable.
After studies in Ljubljana, in Vienna with Hilde Zadek, and with Mario Del Monaco, he made his debut in 1980 in Maribor, where he stayed until 1987. From 1990, he was a member of the National Theater in Ljubljana. As a regular guest, he sang in Regensburg (1994/95), Salzburg (1995–97), Vienna (Staatsoper, 1996 to 2008, really many performances) and Graz; further guest appearances at La Scala (2000/01, Calaf and Manrico – he was urged NOT to sing the high C in Di quella pira so as not to outdo the Italian tenor who was sharing the role with him), Opéra Bastille, Covent Garden, Bolshoj, Deutsche Oper Berlin, Zürich, Palermo (where he had huge success as Arrigo), Rome... and very regularly in Japan, where he still appeared in 2014.
Reference 1; reference 2: The Slovenia Times, 14 November 2011; reference 3: Kutsch & Riemens; reference 4: Slovenske Novice, 2 January 2015
Picture source
In RA format
In RA format
In RA format
In RA format
In RA format
In RA format
I would like to thank Thomas Silverbörg for the recording (Turandot 1).