Miroslav Dvorský
born 16 May 1960 Partizánske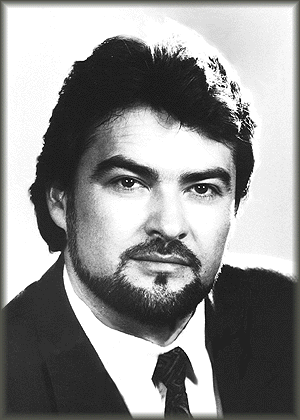 In RA format
In RA format
Miroslav Dvorský (in younger years, he used to nickname himself Miro Dvorský) is Peter Dvorský's brother: far less prominent, less beautiful voice, but certainly the more reliable singer. His career was pretty good, and it's surprising that there is such a gap in public appreciation between him and his brother: Miroslav Dvorský sang regularly at La Scala and the Vienna Staatsoper, and also at Bayerische Staatsoper München, Covent Garden, Paris Opéra, Deutsche Oper Berlin, Staatsoper Berlin, in Hamburg, Dresden, Prague, Bologna, Torino, Genova, Maggio Musicale Fiorentino, San Francisco, Marseille, Madrid... in roles like Laca, Prince in Rusalka, Alfredo, Cavaradossi, Rodolfo, Don José, Jeník; but also in smaller parts like Sänger in Rosenkavalier, Arturo in Lucia, Cassio or Ismaele.

After graduating from a school for mechanical engineering, he had studied voice in Bratislava (with Ida Černecká, just like his brother) and at the academy of La Scala, and made his debut in Bratislava in 1983. He sang well into the 2010s.
I would like to thank Thomas Silverbörg for the recording (Rusalka).