Bohumil Pták
14 June 1869 Prague – 4 February 1933 Prague
In RA format
In RA format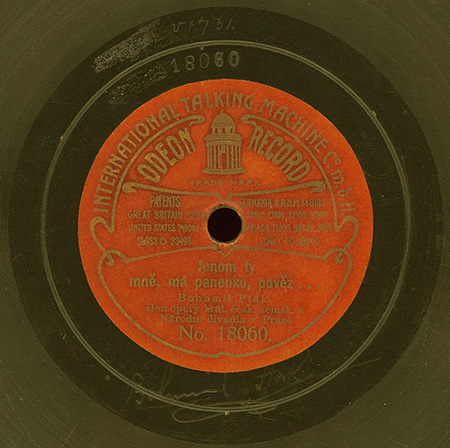 Pták started his career as a drama actor with various itinerant companies, appearing primarily in Plzeň and Brno (1890–96). Those companies staged more or less everything, and having studied voice, Pták also appeared in operetta, and finally in opera (notably as German on a 1896 tour to Split).
That led to his engagement at the Prague National Theater (1896–1911). After 1900, his success dwindled; he was on bad terms with the new management, and he had serious vocal problems that even forced him to interrupt his career.
Eventually, he asked for a five-month leave because he was determined to become famous on a grand US tour. The National Theater didn't grant the leave, and he left the troupe angrily, and prepared for his US tour. Badly, though; poor organization made the tour end in a fiasco. His bass partner Eduard Aschenbrenner had bowed out in time, so he hired local singers for his concerts-in-costume, and they were so bad that their duets turned out involuntarily funny. When Pták came home after two years, his career was over, and he worked for the Škoda automobile plant in Plzeň. Later, he was the director of a cabaret.
Reference 1; reference 2: Kutsch & Riemens
Many thanks to Anton Bieber for the recording and label scan of Jenom ty mně, má panenko pověz.
I wish to thank Vladimir Efimenko for the picture and recordings.