Karel Zavřel
14 December 1891 Pulčín – 11 April 1963 Prague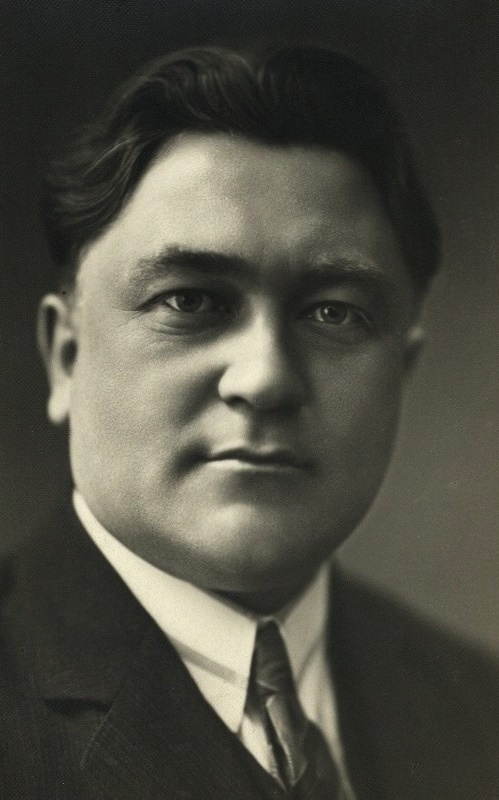 In RA format
He studied at the Organ School in Brno, which was, despite its name, not merely an organ school but a full-fleshed private conservatory, headed by Leoš Janáček. After graduating, Zavřel had to fight World War I in Russia, and when coming back home, he made his debut in 1919 in Ostrava as a baritone, and was a member of the Brno opera theater from 1919 to 1925, where he soon switched to tenor. He was Boris in the 1921 world premiere of Káťa Kabanová, and he premiered also (in 1921, as well) Janáček's song cycle Zápisník zmíželého; he sang German, Lenskij, Jeník, Dalibor, Prince in Rusalka, Cavaradossi, Gounod's Faust, Florestan, Erik, Pelléas, Jarek (Čertova stěa), Ctirad (Šárka by Fibich), Tamino, Pinkerton, Š&tcaroan;áhlav (Libuše), and made a lot of guest appearances at the National Theater in Prague.

For the season 1925/26, he was at the German Theater in Teplice, where he called himself Karel Herden, and for the following season in Nürnberg; then he went to Milano for further vocal studies, and when he came back, he was a baritone again.

As such, he was a leading member of the Slovak National Theater in Bratislava from 1929 to 1939, then he went to České Budějovice (until 1942). Towards the end of WWII, he sang operetta at the Šdovo divadlo in Prague, and after the war he ended his singing career in Karlín. Other than on stage, he had also been popular on the radio.

He was later a voice instructor at the theater in České Budějovice, and also gave private voice lessons.
I wish to thank Richard J Venezia for the recording.