Stuart Burrows
born 7 February 1933 Cilfynydd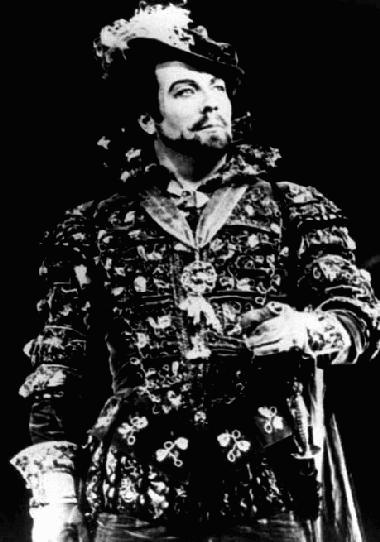 Don Ottavio
Burrows was a school teacher when he won the singing competition at the traditional Welsh festival Eisteddfod in 1954, whereupon he studied voice in Carmarthen. First a concert tenor only, he made his stage debut as Ismaele in 1963 with the Welsh National Opera, where he went on to sing Rodolfo, Macduff, Duca, Ernesto and Jeník.
His breakthrough came in 1967, when Igor Stravinsky invited him to Athens for a performance of his Oedipus rex. Soon, Burrows made his Covent Garden debut as Beppe; he would return to Covent Garden for 22 seasons. He made a world career, singing at La Scala, the Met (78 performances from 1971 to 1982), the Vienna Staatsoper, in Cologne, San Francisco, at the Paris Opéra, La Monnaie or the festivals in Aix-en-Provence and Orange. He was considered a Mozart specialist, and sang also belcanto parts like Elvino or Ernesto, as well as Gounod's Faust, Lenskij, Alfredo, Nemorino, Pinkerton, Hoffmann or Massenet's des Grieux.
As important as his operatic career was his concert activity. He sang a lot of Bach and Händel oratorios, lieder by Beethoven or Schubert, Mahler and British composers, at prominent concert venues like Carnegie Hall or the Musikverein in Vienna.
Reference 1, reference 2 and picture source: Burrows' website, reference 3: Kutsch & Riemens
I would like to thank Thomas Silverbörg for the recording.
---
Go Home
---