Zachos Terzakis
born 4 February 1950 Athens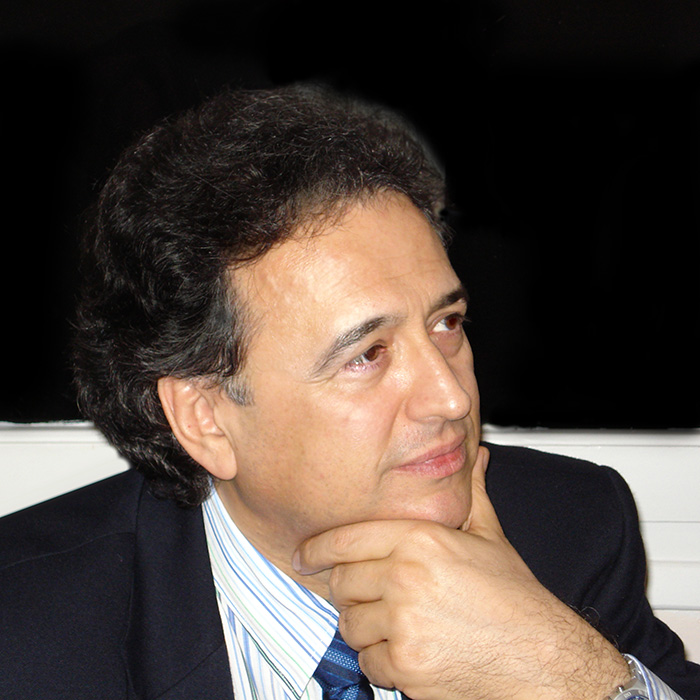 In RA format
He studied geology and chant in Athens, and abandoned geology when getting a contract with the Greek National Opera in 1977. He sang there as a regular member until 1979, and as an occasional guest until 2012: Grande Inquisitore in Dallapiccola's Prigioniero (his debut, 23 January 1977), Alfredo, Pinkerton, Dancaïre, Jim Mahoney, Nika Magadoff (in Menotti's Consul), Elvino, Danieli (Les vêpres siciliennes), Monostatos in the 1970s; Riccardo, Rodolfo, Cavaradossi, Hoffmann in the 1990s; Danilo, First Magistrate in Mikis Theodorakis' Lysistrata, Eisenstein and still Hoffmann and Pinkerton in the 21st century.
From 1979, he worked primarily in the German-speaking countries Germany, Austria and Switzerland: first in Kiel, then in Bielefeld, and from 1982 in Nürnberg. From 1987, he was a free-lance artist, appearing in Zürich, Basel, Bern, Stuttgart, Munich, Linz, Kassel, Warsaw, Taipei, Rome, Copenhagen, Helsinki, Wiesbaden, Hannover, Hamburg, at both the Staatsoper and the Deutsche Oper Berlin, the Deutsche Oper am Rhein, the Lucerne Festival, the Vienna Volksoper and the Bregenz Festival. At the Vienna Volksoper, he and Otoniel Gonzaga were the second and third casts of Hoffmann after fantastic Adolf Dallapozza, and they didn't meet with much approval, Terzakis perhaps even less so than Gonzaga. So Terzakis' name on the playbill was not exactly a reason to rejoice for a Vienna operagoer... and I was accordingly impressed when Terzakis stepped in, at the very very last moment, as Mozart's Tito at the Vienna Staatsoper (!); he sat in the orchestra pit and sang from a partition (while indisposed Dénes Gulyás acted a mute Tito on stage) – and mastered the difficult part excellently, with all the required coloratura! It may have been the evening of his life; or stage acting may have hampered his singing, I don't know. In any case, the way he sang on that evening had nothing to do with what I had heard from him on any other occasion.
His repertory also included Vasco da Gama, Duca, Tamino, Rinuccio, Enzo Grimaldo, Don José, Boito's Nerone, Berlioz' Benvenuto Cellini, Cavaradossi, Gounod's Faust, Werther, Fra Diavolo, Pinkerton, Lenskij, Barinkay, Alfred (Fledermaus), Camille de Rosillon or Turiddu.
Reference 1 and picture source: Terzakis' website; reference 2: Kutsch & Riemens; reference 3: Greek National Opera archives