Vyacheslav Polozov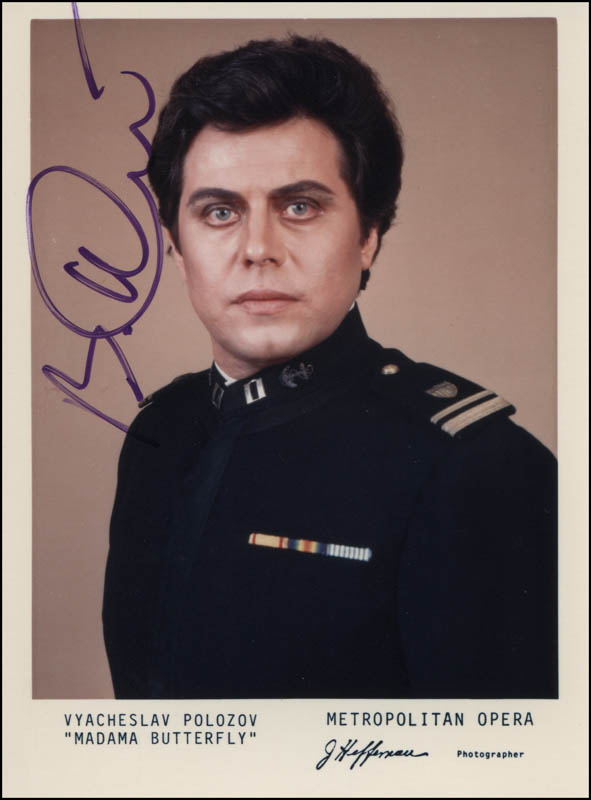 Vyacheslav Polozov was born in Mariupol on January 1st, 1950, studied at the Kiev conservatory, and made his debut in Kiev as Alfredo in 1977. From 1978, he sang in Saratov and from 1980 in Minsk, with frequent guest appearances at the Bolshoj (his Bolshoj debut took place in 1982 as Alfredo).

In 1986, he made his debut at La Scala; soon after, he defected to the West, making his Met debut as Pinkerton in 1987, and living and singing primarily in the USA from then on (hence the English transliteration of his first name).
In RA format
I would like to thank Thomas Silverbörg for the recording.
Picture source