Seppo Juhani Ruohonen
25 April 1946 Turku – 1 March 2020 Vantaa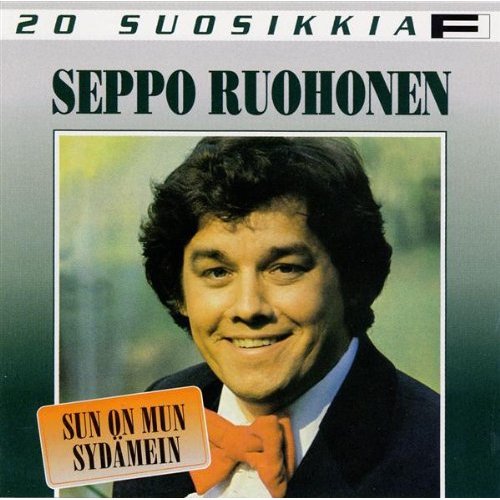 In RA format
| | |
| --- | --- |
| Seppo Juhani Ruohonen sings | Il trovatore: Di quella pira, with unknown soprano and Karl-Ernst Mercker (Ruiz) |
In RA format
He studied voice in Turku, Helsinki, Rome and Vienna, among others with Lea Piltti, Anton Dermota and Luigi Ricci. He made his debut in 1969 in Turku as Don José, but then continued his vocal studies, and really began his career in 1973. His first years on stage were spent throughout Finland, particularly in Helsinki, where he sang Lenskij, German, Don Ottavio, Duca or Manrico. As Duca, he also appeared on Finnish TV.
From 1978, he was a member of the Frankfurt opera, and a frequent guest at the Deutsche Oper Berlin. Further guest appearances at the Berlin Staatsoper, in Dresden, Stuttgart, Wiesbaden, Darmstadt, Venice, San Diego, Leeds, Glasgow, and frequently at the Savonlinna Festival.
As he was almost deaf on one ear, he always had to be careful how to position himself on stage so as to hear everything he needed to hear.
Ruohonen left Frankfurt in 1994 and returned to Finland, where he was already teaching opera at a music academy; he later became a professor of opera at the Sibelius Academy in Helsinki.
Reference 1: Kutsch & Riemens, reference 2
Picture source: Bach Cantatas
I would like to thank Daniele Godor for the recordings.
I wish to thank Ulrich Harbott for identifying the partners in the above recordings.